Hello! We have the immense pleasure to finally present you our menu for show nights.
We have taken care to detail the choice, its preparation and presentation, and of course, the product to make your experience at ZAK Rendez Vous a complete enjoyment.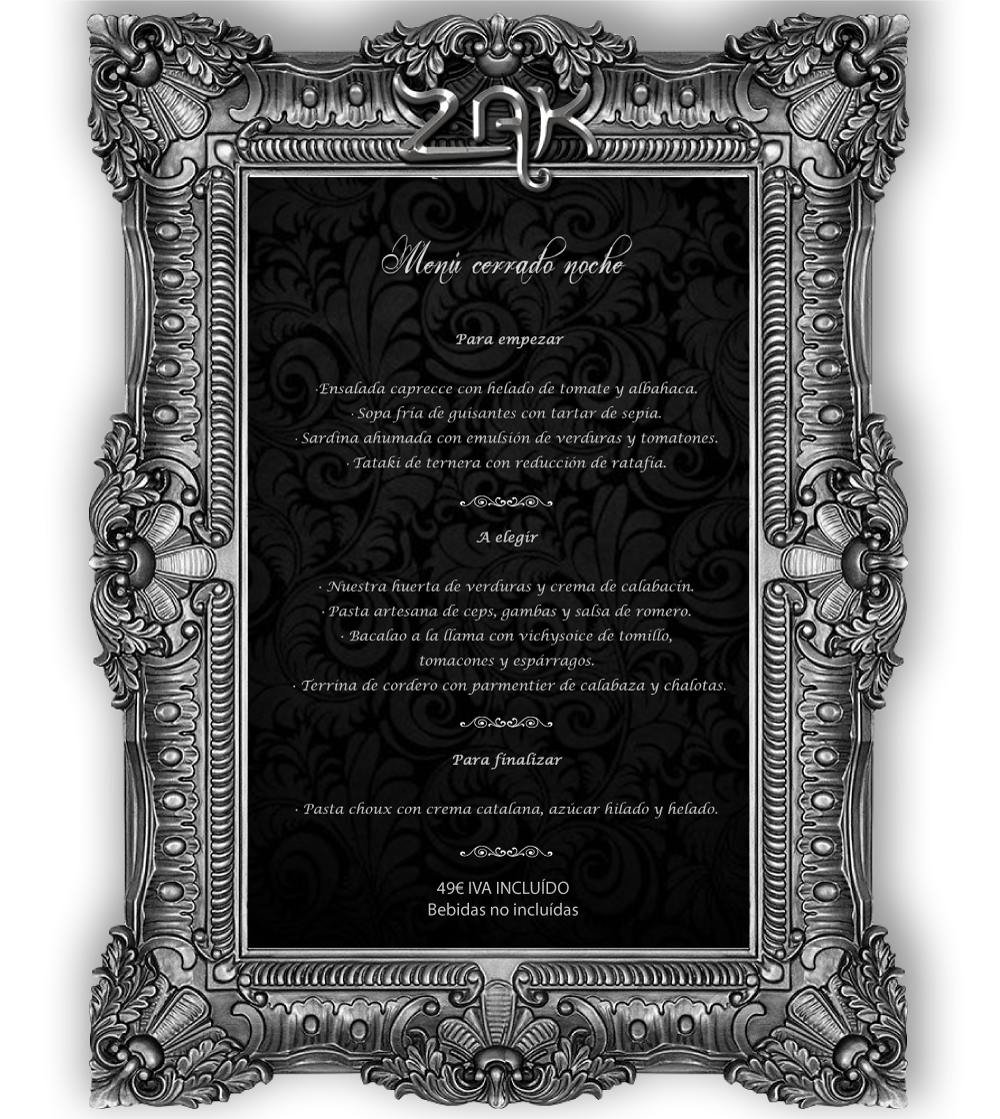 If you have any intolerance or special dietary requirements, please contact us to adapt the menu.
Bon apetit!