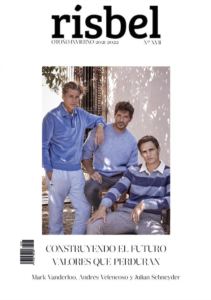 Risbel magazine has added us in an article about the best gastro plans to welcome November!
That's how well they speak of us!
MUSICAL SHOW AND A DINNER INSPIRED BY THE FRANCE OF LOUIS XVI OF LUIS XVI
Zak Rendez-Vous, is a unique space, distinguished and cared for down to the smallest detail, inspired by the France of the eighteenth century and with the unmistakable seal of Zak, which makes you transport you to another universe and feel that you are the protagonist of an unforgettable night. A new concept of Sitges nights, where live music and entertainment become the key factor of the evening. In addition, they have a first class gastronomic menu that will delight all your senses. A fusion of Mediterranean cuisine with its own elaborations and first quality ingredients. Diners can choose from several starters, a main course of their choice and an assortment of exquisite desserts.